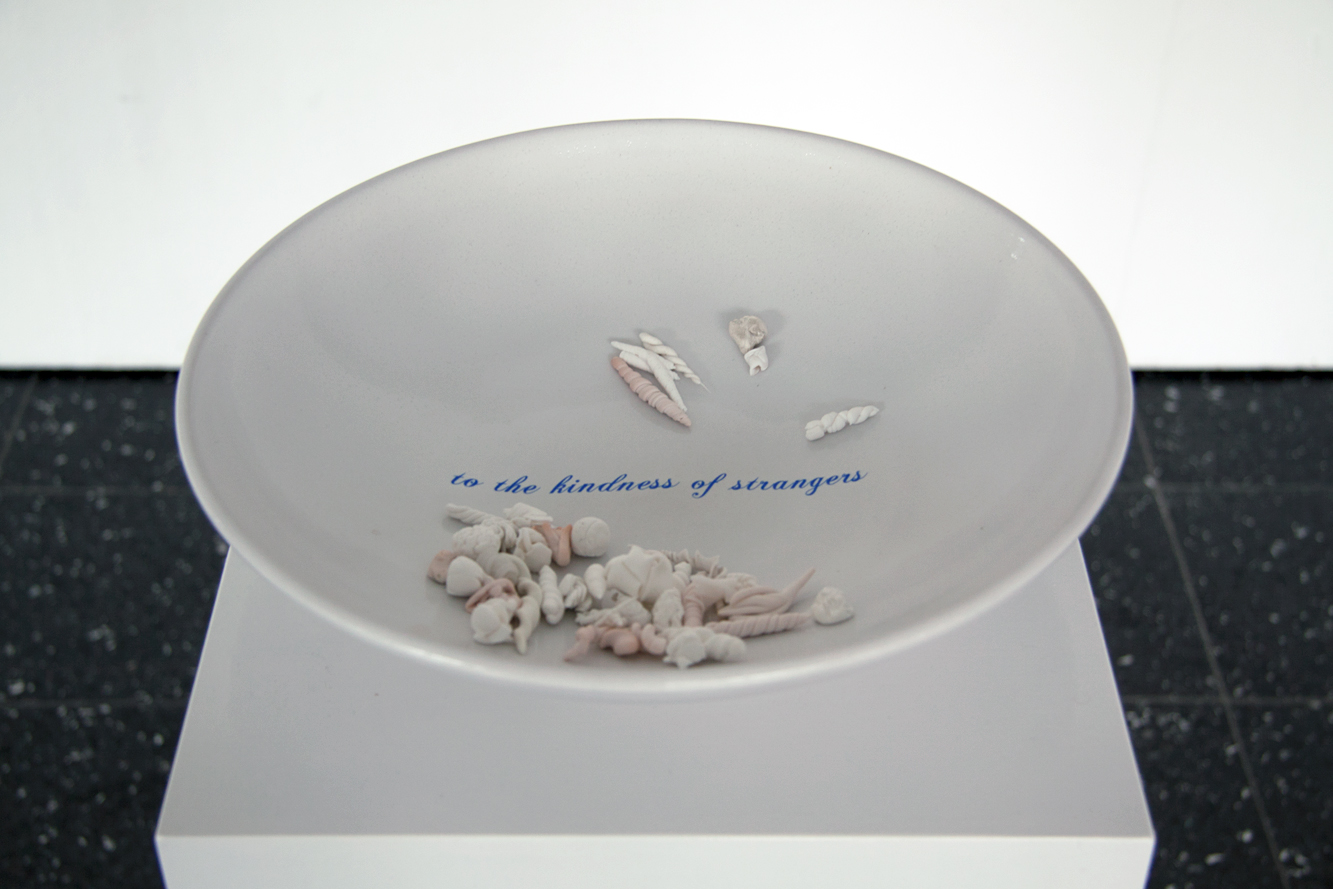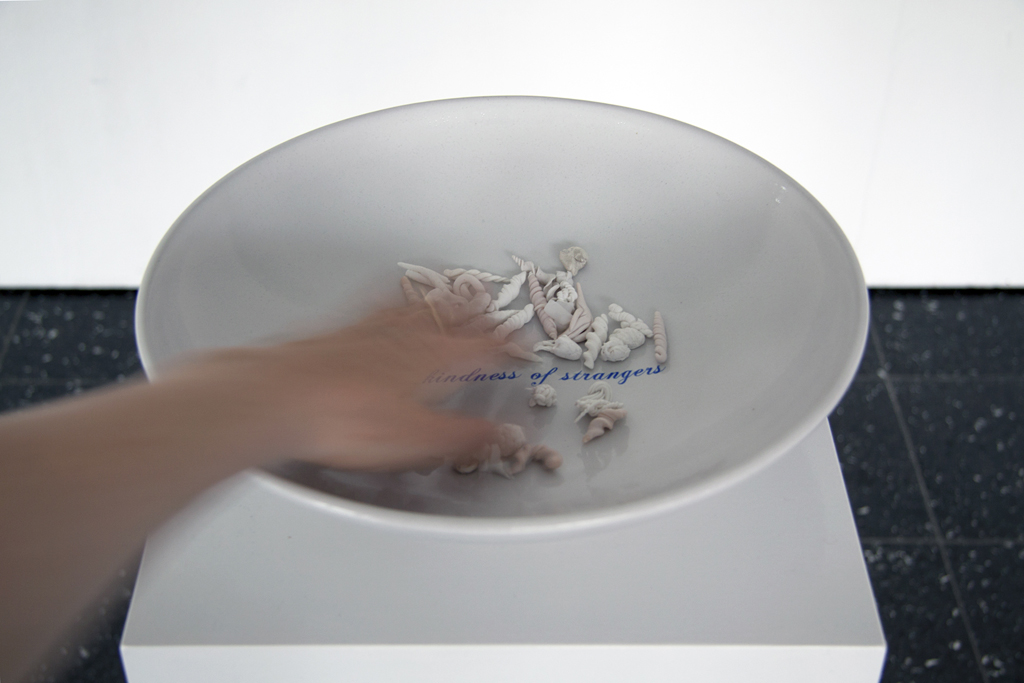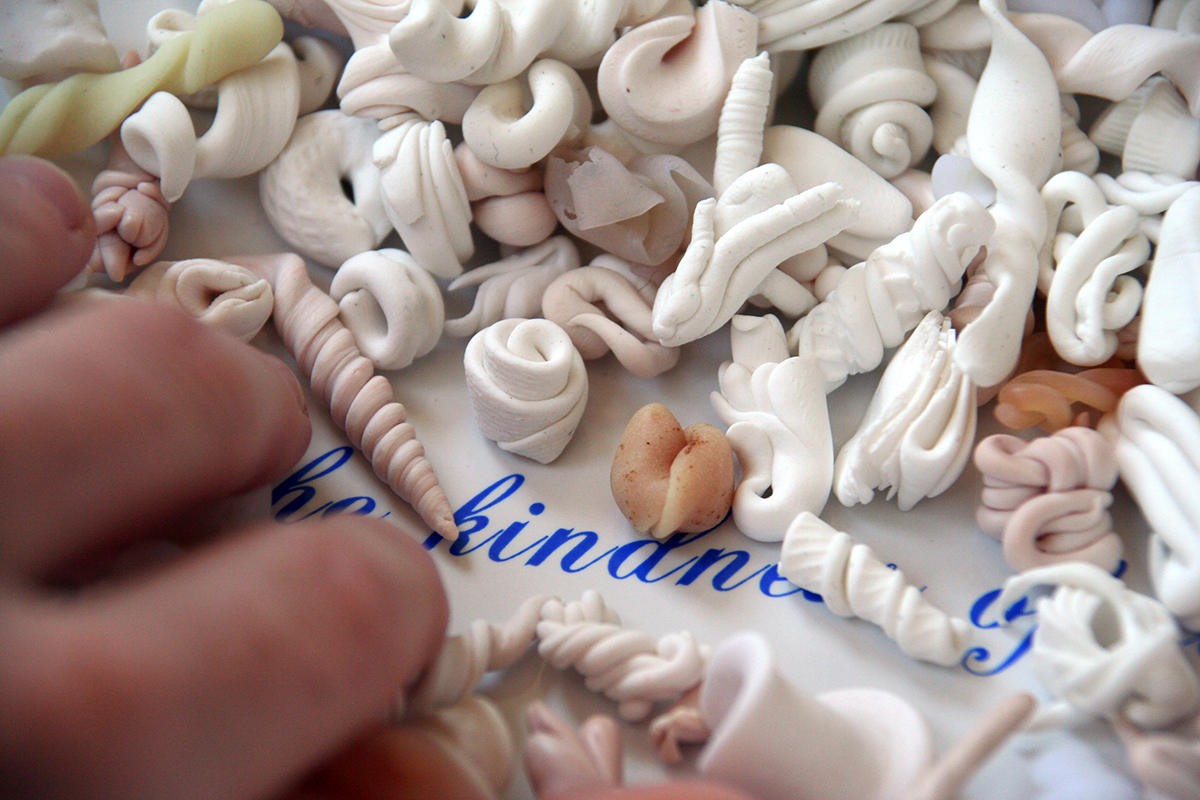 "the kindness of strangers" (2012),
Keramikschale, diverse Objekte aus Kunststoff
ceramic bowl, varying plastic objects

In dieser Arbeit geht es um die Haltung, die man Kunstwerken entgegenbringen muss, um sie überhaupt mögen zu können. Diese Haltung könnte man offen oder lieber gütig nennen. Die Schale ist mit kleinen Plastiken gefüllt, im Dialog erläutern wir den Sinn der Objekte, die Geschenke sind an die Betrachter*innen.
This work is about an approach to or attitude towards artworks that one has to have in order to be able to like them at all. One could call this an open mind or rather a sort of kindness. The bowl is filled with small sculptures, in dialogue with vititors we explain the meaning of the objects, that are essentially that the viewers can take with them. >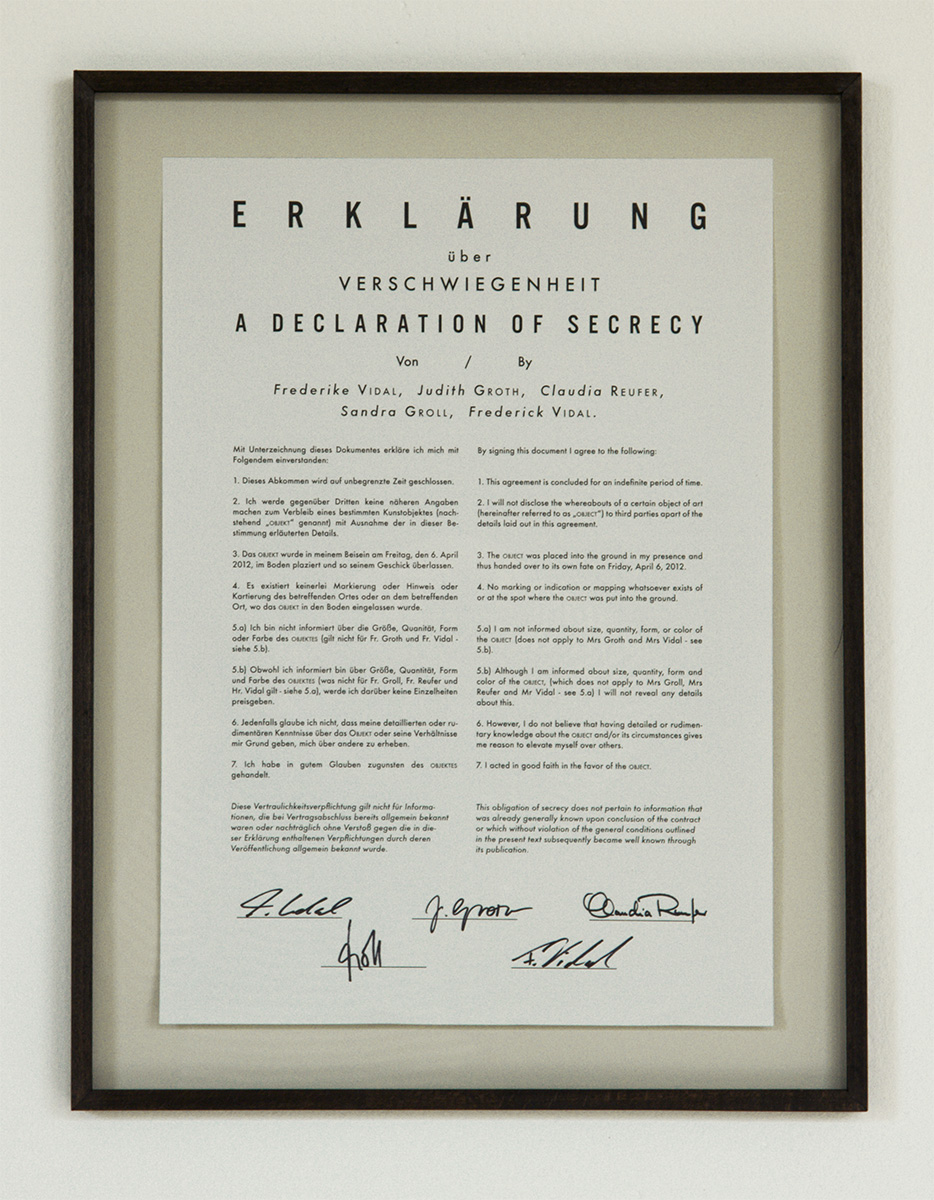 "Verschwiegenheitserklärung (declaration of secrecy)" (2012),
Material auf deutsch
materials in english

Ganz im Sinne der "kindness of strangers" haben wir ein Kunstwerk gemacht und es anschließend vergraben, es ausgesetzt, und es einer späteren Gnade (für den Fall, dass es gefunden wird) bzw. dem Verschwinden überlassen.
Die "Verschwiegenheitserklärung" erläutert die Aktion und wir versprechen darin, nichts Genaueres über den Vorgang oder das Objekt, das wir vergraben haben, zu erläutern.

Subsequently to our work "the kindness of strangers" we made an artwork and buried it, abandoned it and left it to the kindness of strangers (in the event that it is found) or to disappear. In the "declaration of secrecy" we describe the event and promise not to talk about it or the object we buried.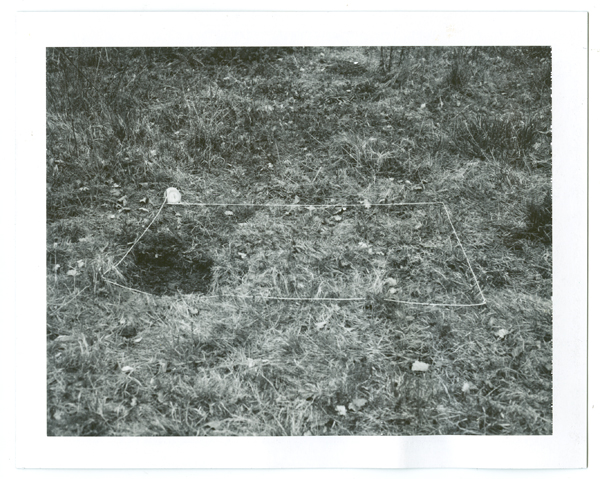 "Umriss" (2012),
Polaroid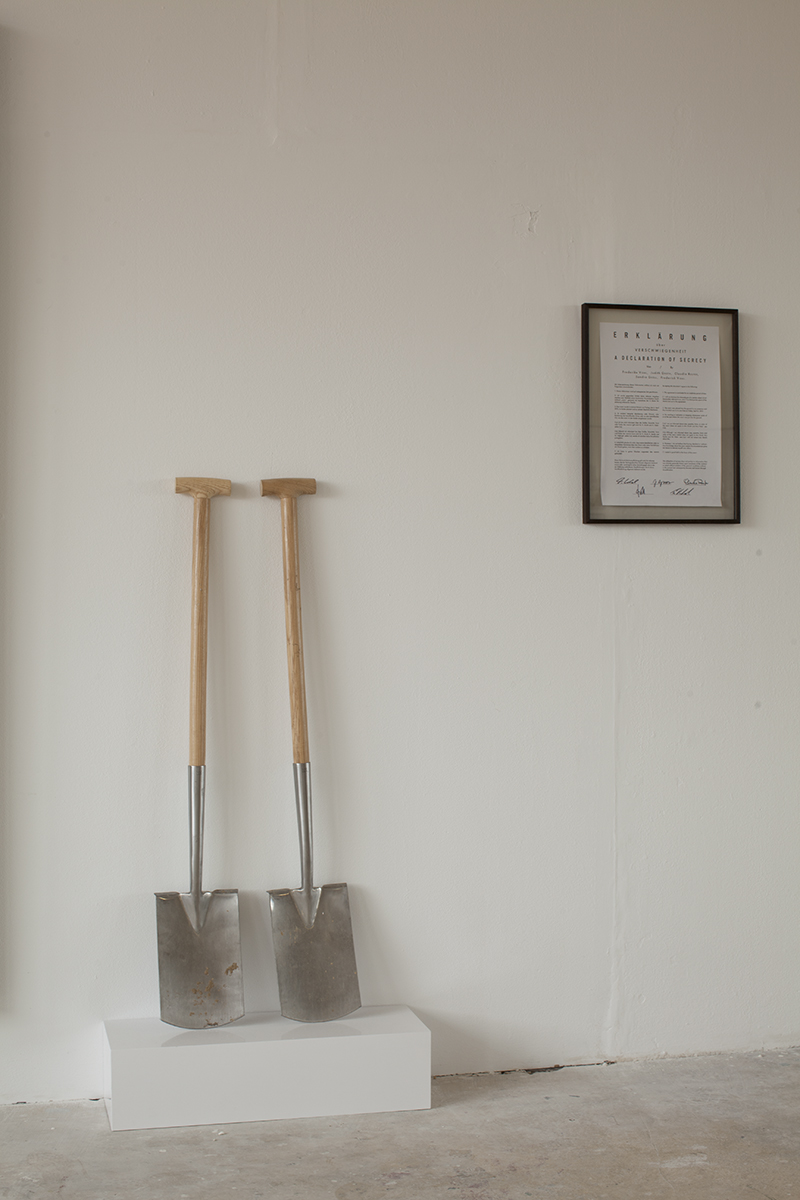 "Spaten (spades)" (2012),
Atelieransicht, Kunstfabrik am Flutgraben 2015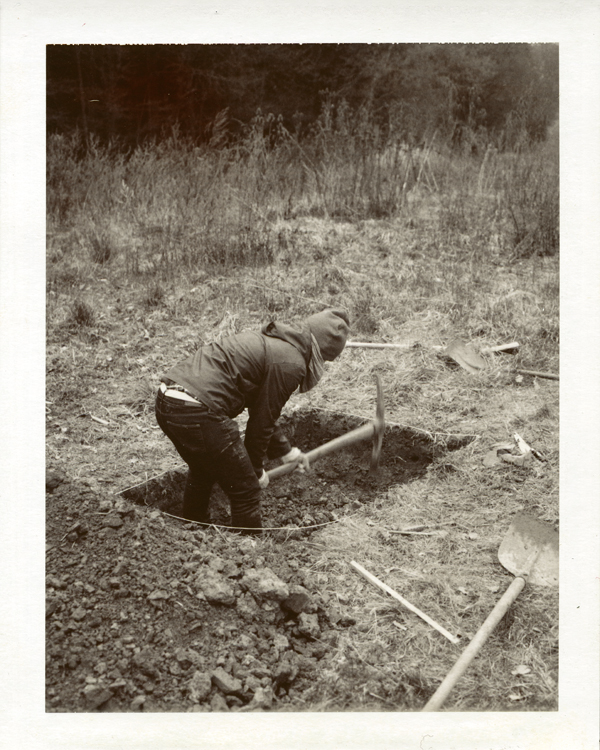 "Eingrabung" (2012),
Polaroid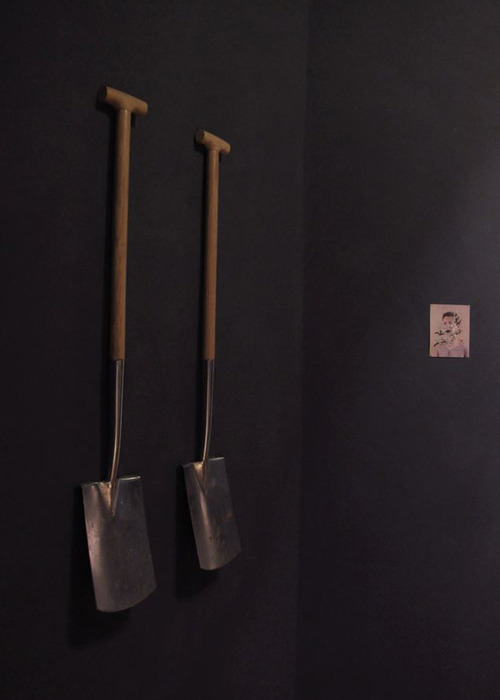 "left unsaid" (2014),
Kreuzberg Pavillon 2014
"Tiefenmessung" (2012),
Polaroid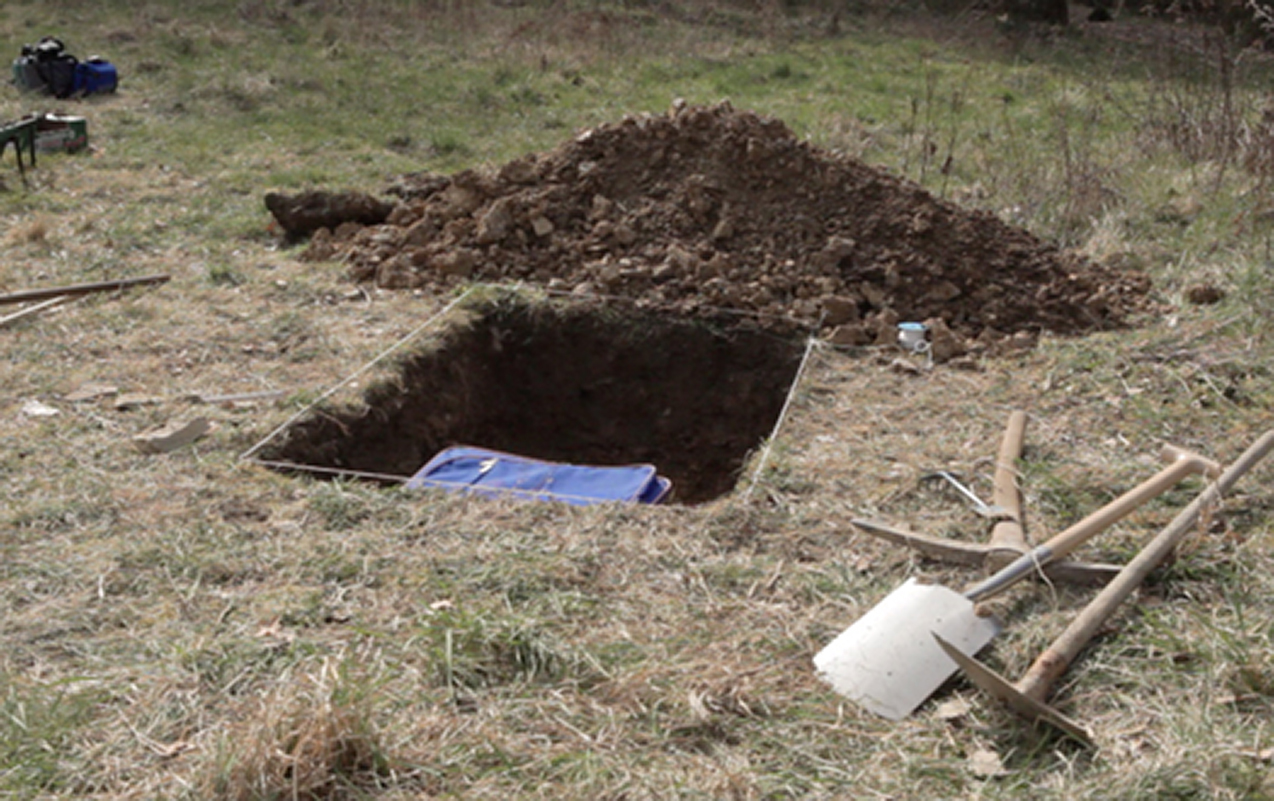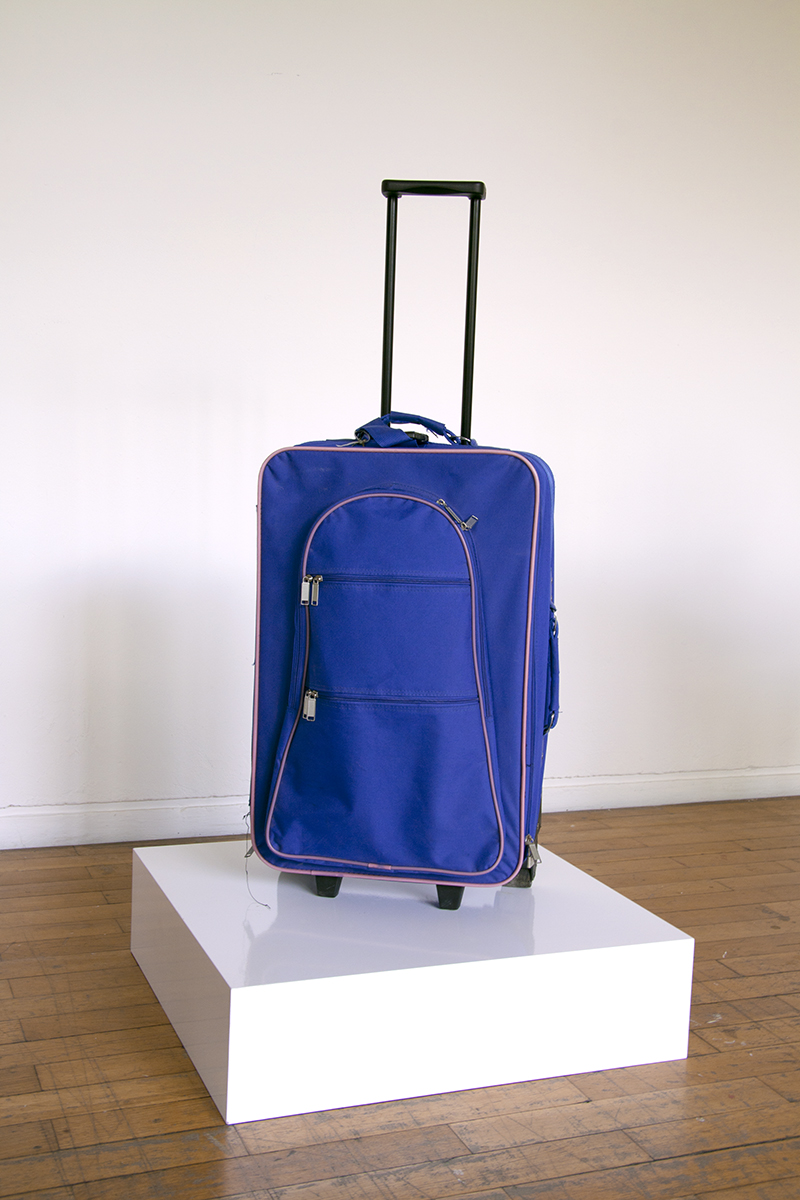 "means of transport" (2012),
Transportmittel
trolley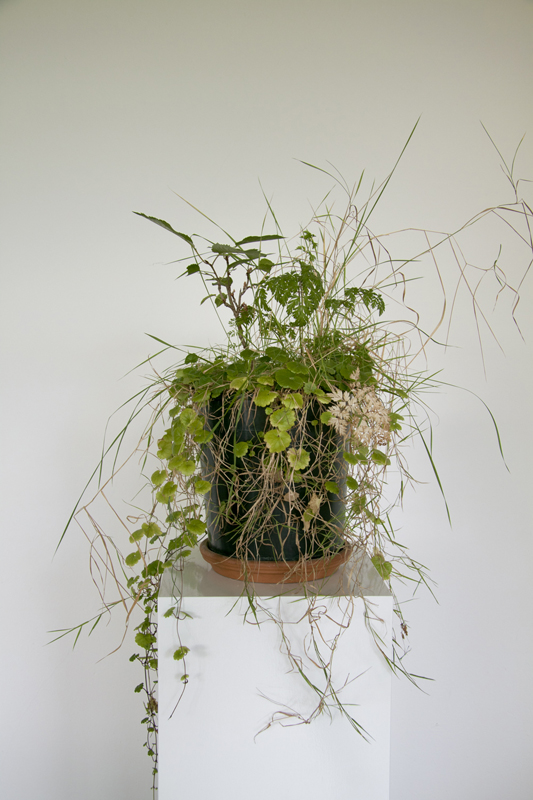 "Teil des Erdbodens" (2012),
Erdboden vom Ort der Eingrabung
part of the soil from the burial site
>